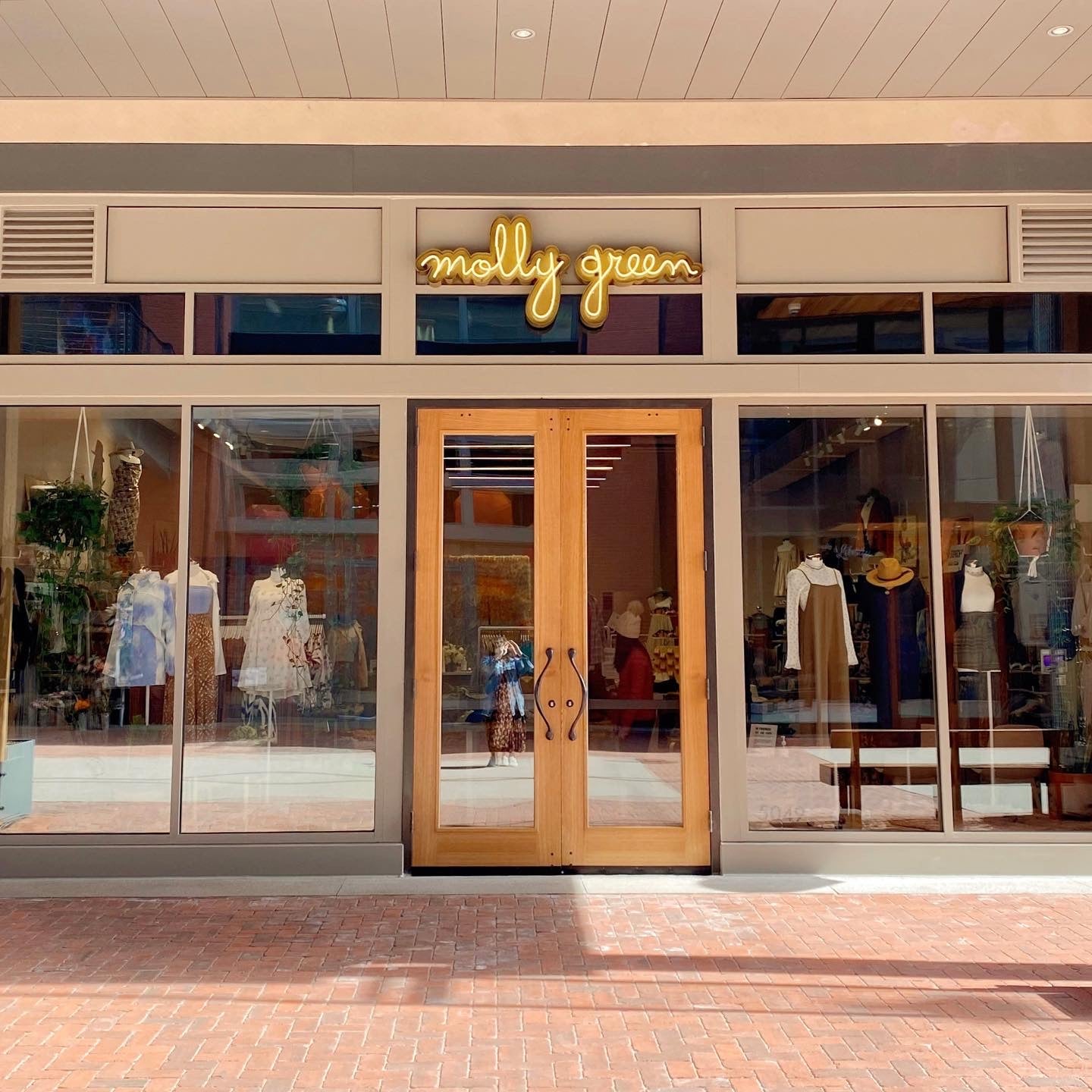 Fifth + Broadway in Downtown Nashville
Molly Green Broadway
5049 Broadway Place
Nashville, TN 37203
Monday - Saturday 10AM - 9PM
Sunday 11AM-6PM
We're excited to be a part of the new Fifth + Broadway development. Visit our lovely space with fur covered dressing room walls. Find the perfect look for your night out on the town. We're right next to Elixer Coffee and across from Jenny's Ice Cream.
DIRECTIONS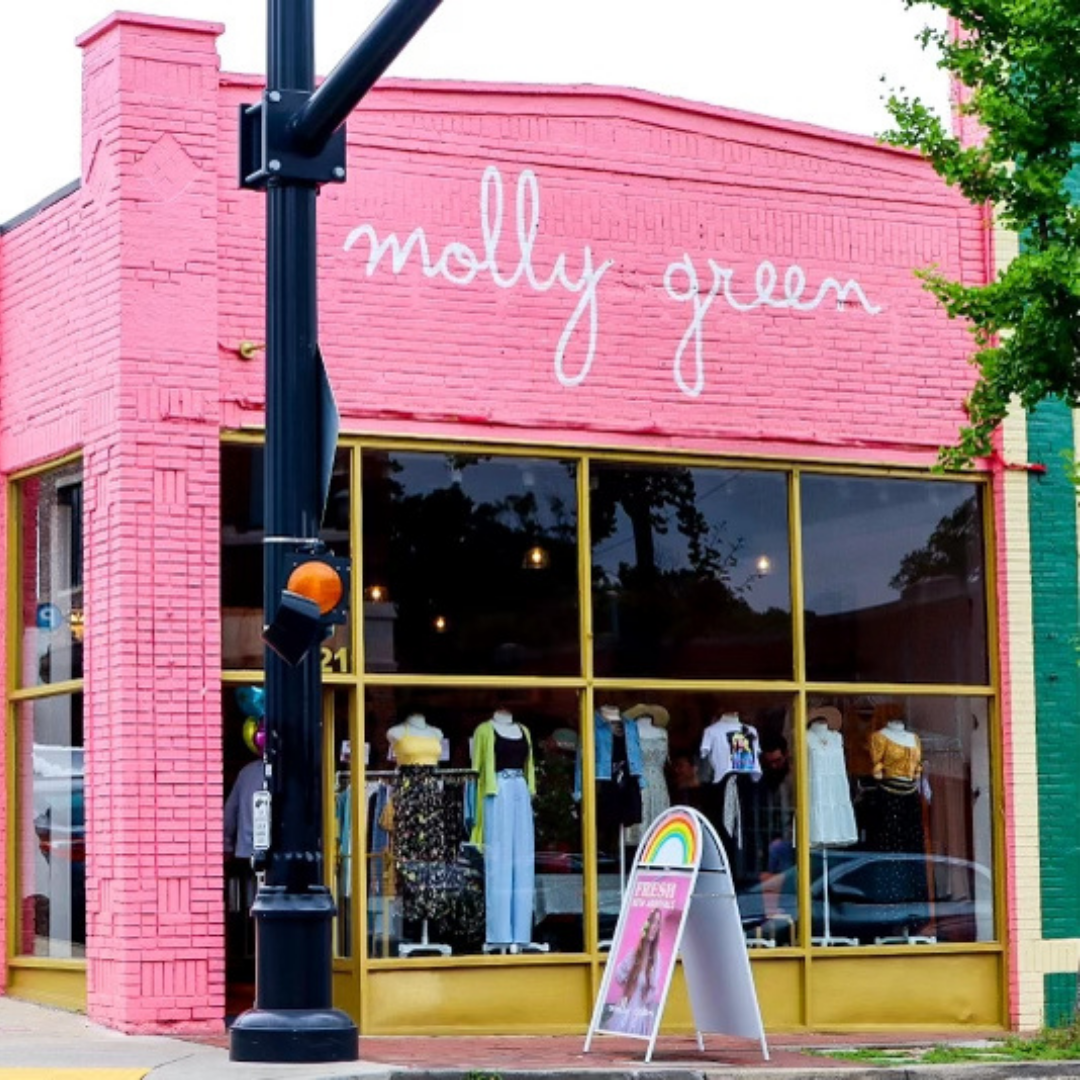 Hillsboro Village in Nashville
1721 21st Ave S
Nashville, TN 37212
Monday - Saturday 10AM - 7PM
Sunday 10AM - 5PM

Located on the corner of historic 21st Avenue South in Hillsboro Village nestled among other locally owned shops is our 5th store. Maintaining a lot of the original features, our store has beautiful brick flooring and the original Belcourt Theatre concession stand.
DIRECTIONS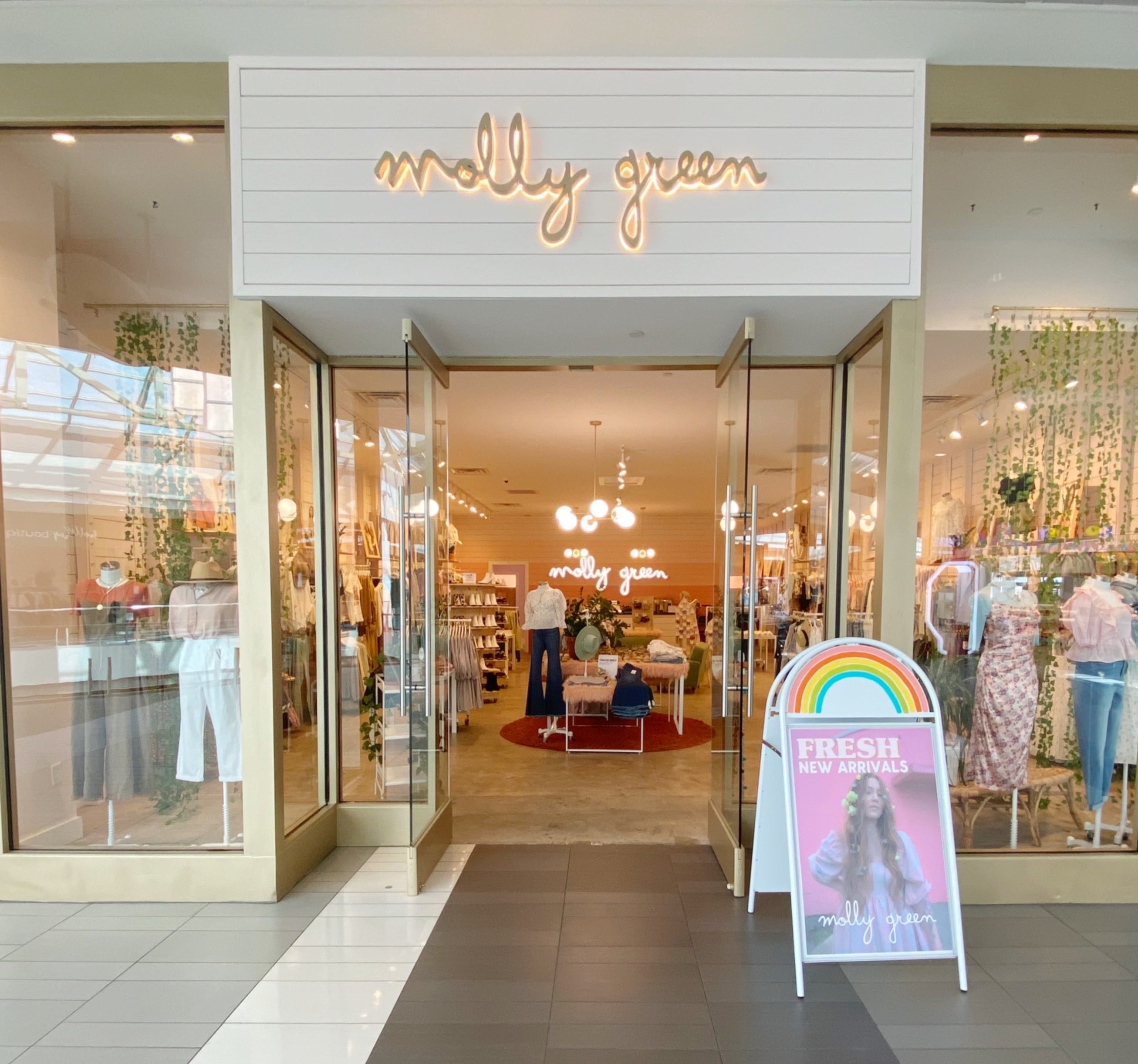 CoolSprings Galleria in Franklin
1800 Galleria Blvd Ste 2340
Franklin, TN 37067
Monday-Saturday 10AM-9PM
Sunday 12PM-6PM

The Cool Springs Galleria is located in Franklin, TN and convenient to I-65. Our store is located across from the food court on the second floor near the escalators. The Cool Springs Galleria is a large shopping center with lots of yummy food options. A great place to visit with friends and family.
DIRECTIONS